Episode 112
Encore: How to Save Your Downtown with Small-Scale Manufacturing with Ilana Preuss
October 9th, 2023
37 mins 51 secs
Tags
What's your downtown like?
As a county economic developer, I can look out over several different cities, all with a diverse array of downtowns:
Some are vibrant, beautiful tourist destinations.
Others are transitioning and improving with city dollars and commercial reinvestment into new stores, new facades, new lighting, new life.
Some suburban cities, to their shame, don't even really have downtowns. Unfortunately, I live in a town like that.
But still, others are shells of their former selves; Empty storefronts with faded signs and broken sidewalks -- places that you don't go after dark -- not because they're dangerous per se, but because there's no reason to.
Our guest today, hopes to change that. Ilana Preuss and her book Recast Your City: How to Save Your Downtown with Small-Scale Manufacturing offer an excellent primer on how to rebuild your downtown without relying on outsiders to bring their businesses to your community.
Ilana's an expert. She led the technical assistance program at the U.S. EPA Smart Growth Program and was the Vice President & Chief of Staff at Smart Growth America. Her firm Recast City, works with local leaders to help create great places.
Enjoy the show, and the book.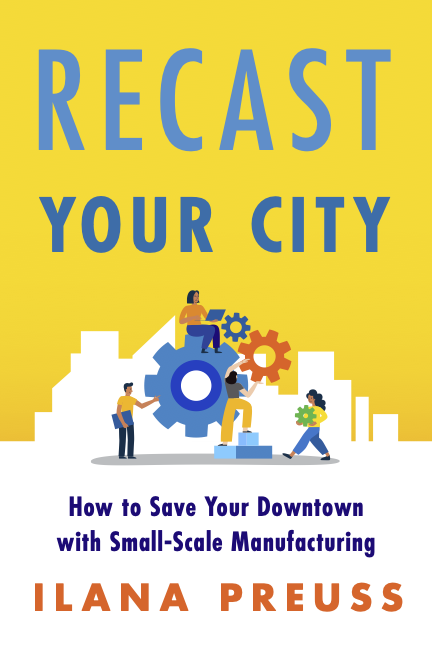 (Originally aired June 2021)
---

Like this show? Please leave us a review here — even one sentence helps!